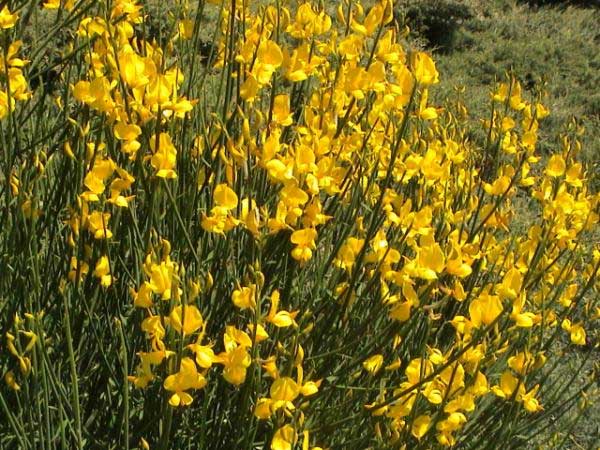 This is a local and very old rural practice.
In ancient times the Greeks and Romans used the fibres of tough, leafless plant stems for weaving. The stems came from broom, a shrub similar to the bulrush but one that shone with golden flowers and flourished in a rough lime-stone terrain.
This weaving tradition travelled down the generations, and the broom, a fast growing shrub par excellence, was disciplined and cultivated in order to produce longer stems. In 1829 there were six broom plantations in Lunas.
The stems were gathered after flowering and carefully stringed together into bundles. They were laid down on the Gravezon bank in circles alternating with bundles of ferns and surrounded by stones, Over the following month, this circle, called a "couadou" from the Latin "cubatorium" and Romanesque "coador", meaning hatching room, had to be watered every day. In this way, the fibrous material in the branches was separated from the rest as it rotted. This fermentation was due to the bacillus "amylobacter".